Secure paiement
Credit card
You can pay your order by credit card (Visa, Visa Electron, MasterCard, Maestro, American Express, JCB). You will be redirected to ComnPay's pages.
I never have access to your paiement informations.
Paypal
You can pay your ordre by PayPal. You will be redirected to Paypal's page to proceed your paiement.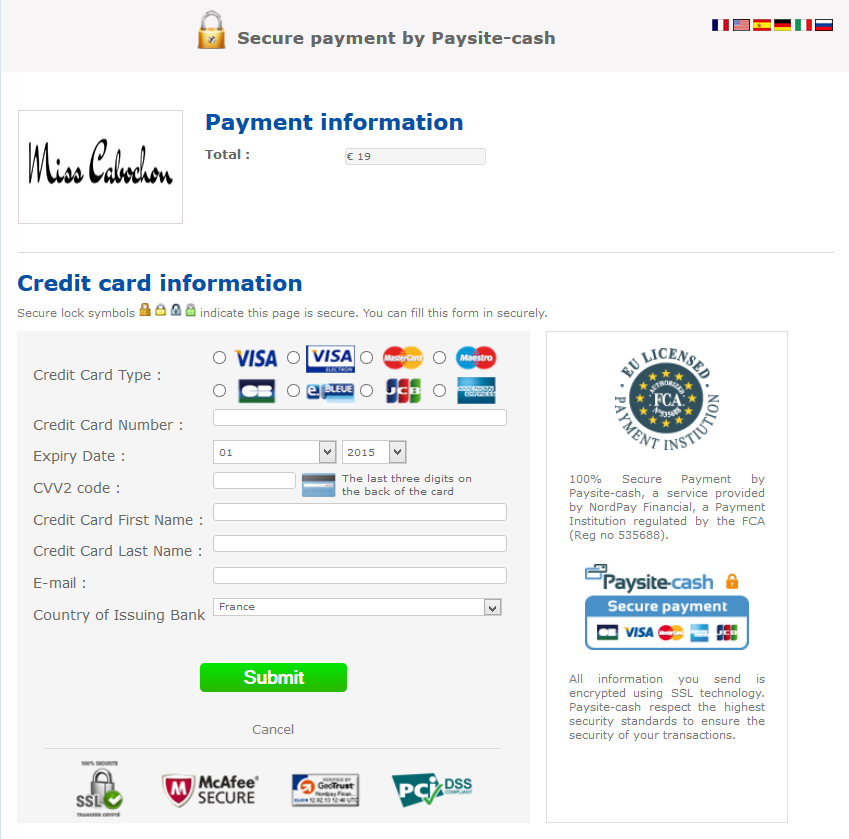 Bank transfer
You can pay by bank transfer. We only accept transfers in euros from European Community's countries. I will provide you all information needed after your order.